This is a modern funeral home purpose-built by Alfred James.
Lined with well-established deciduous trees that reflect each season, its location on Henley Beach Road close to the Adelaide Airport makes it popular with families who have a number of interstate or international mourners.
The chapel overlooks a beautiful rose garden and with its high, curvilineal ceilings and large expanses of glass balanced with warm, natural timber the chapel provides a peaceful setting with wonderful natural light.
As with all of our chapels the seating is made up of quality, upholstered individual chairs enabling funerals to be fully personalised. At Lockleys the furnishings are in warm peach tones that enhance the serene, contemporary environment.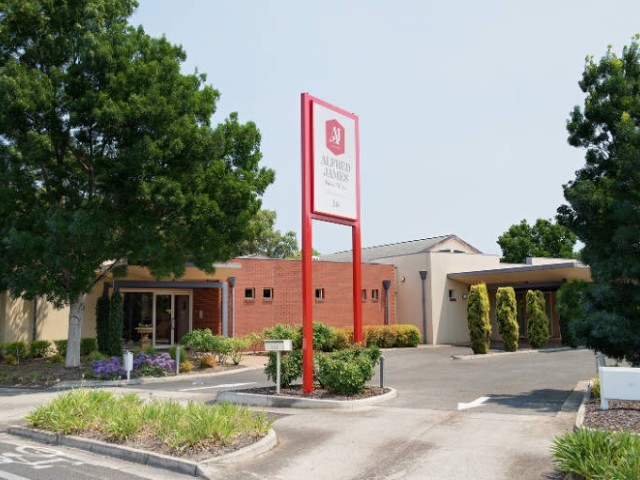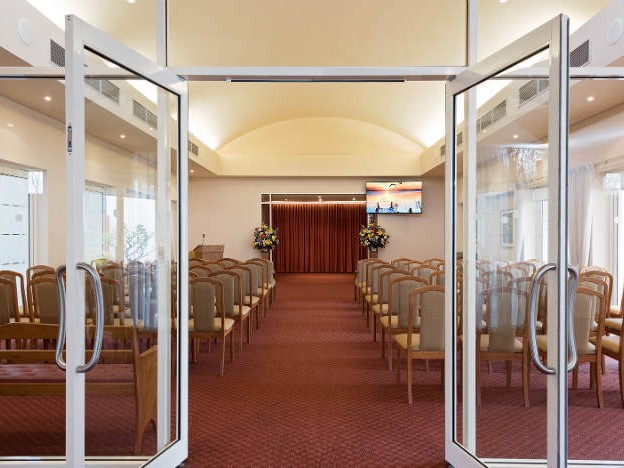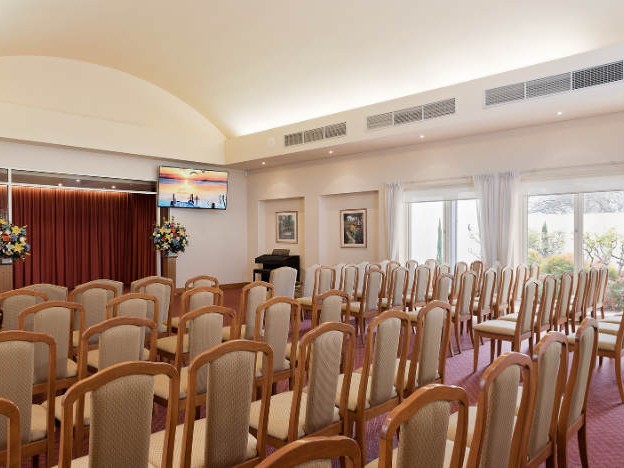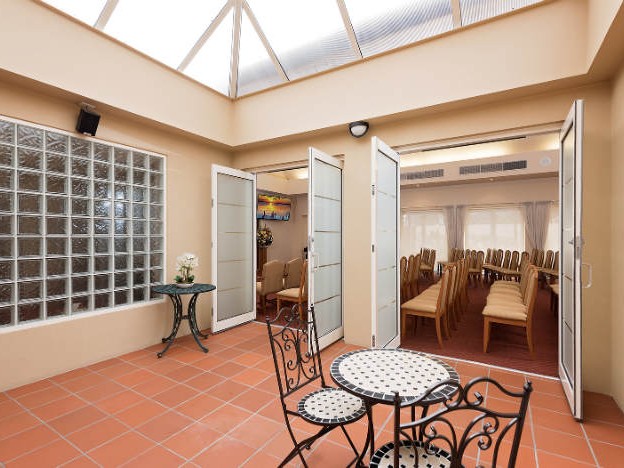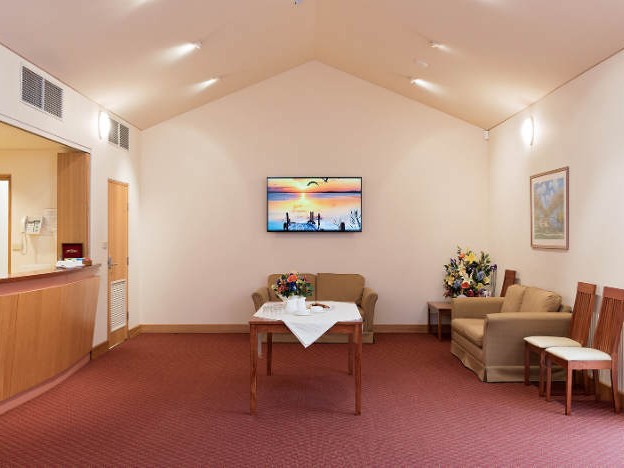 Send a message