This is a modern funeral home.
Set in lovely tree-lined grounds our modern Holden Hill funeral home, purpose-built by Alfred James, presents both a spacious yet intimate setting for a funeral.
The open plan and use of floor to ceiling glass walls create a modern, light-filled environment which is complemented with stylish furnishings that provide a tasteful and comfortable setting. The high, pitched window at the eastern end of the chapel lets in beautiful natural light and an ethereal view of the sky.
A special feature is the centrally located atrium which presents a calming space that mourners can access directly from the chapel or lounge during and after a funeral service.
Our Holden Hill funeral home, located centrally in the north eastern suburbs, provides easy access to near hills regions and the plains of the northern suburbs.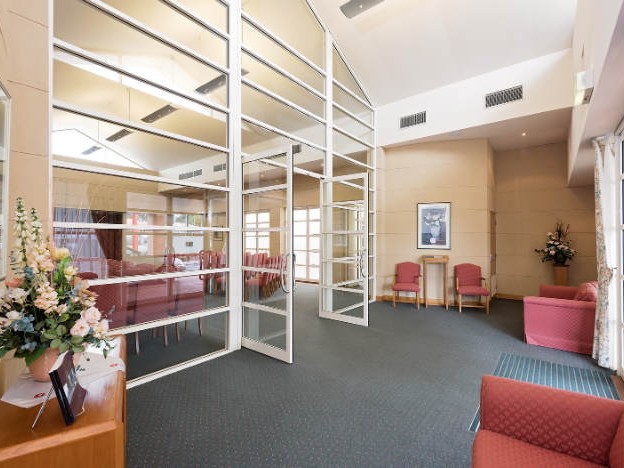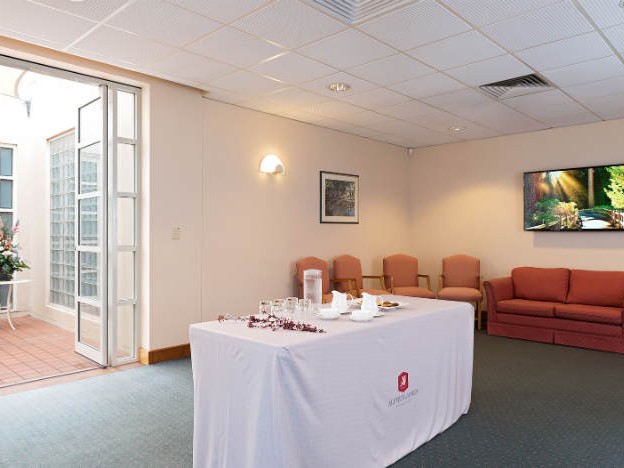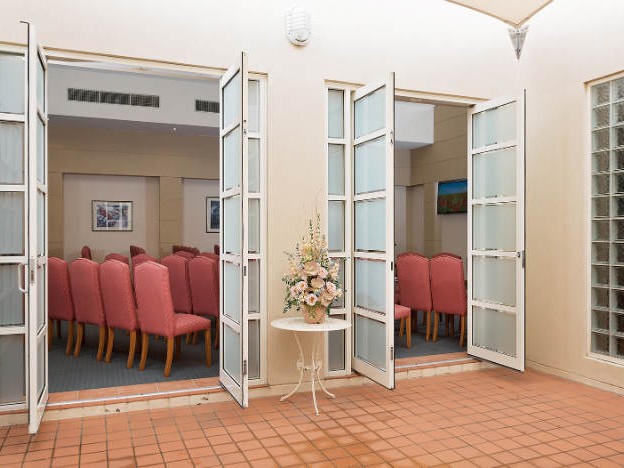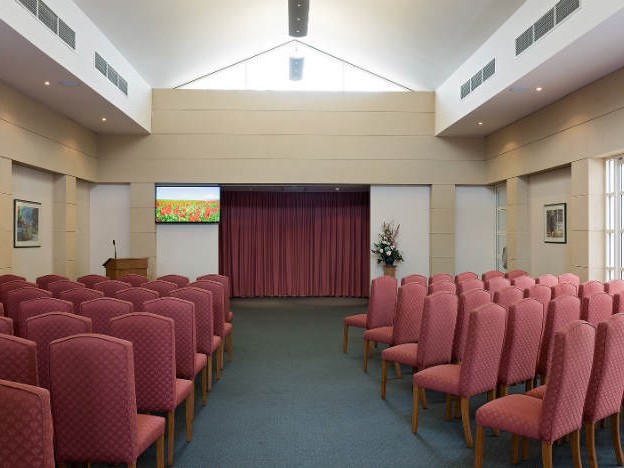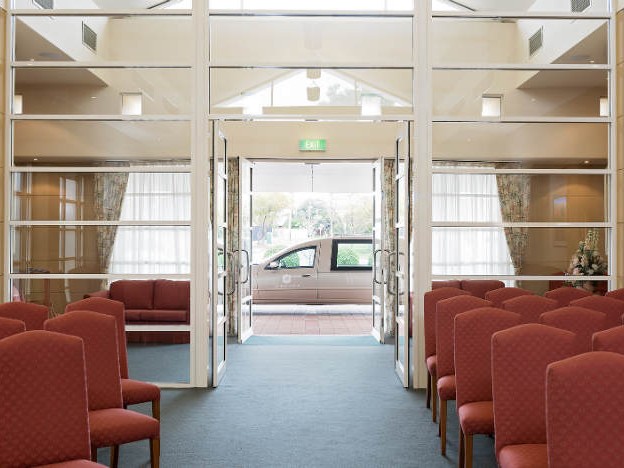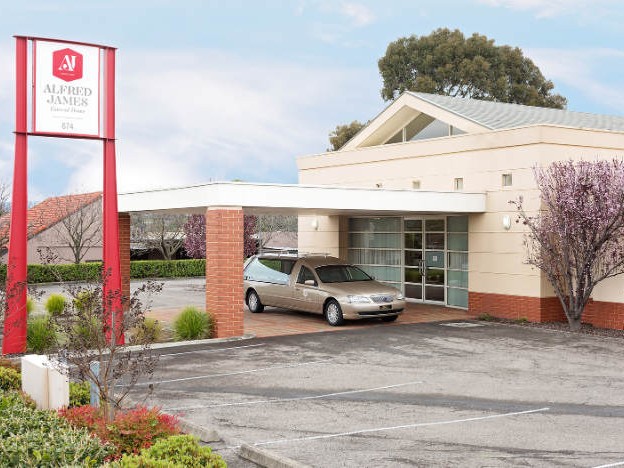 Send a message